Sandy Hook NJ Fishing Reports for 2020
"Capt. John's Fishing Reports" gives you the latest information about our fishing charters as they occurred.
So bookmark this page and check back with us regularly.
---
Jan. 8, 2020
Fellow Anglers,
Well here we are....the beginning of a new year. Let's hope 2020 is a little more quiet than 2019. It would be nice if we could all exhale and return to a more normal state of existance here in the good ol' USA.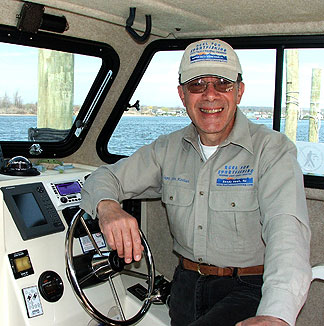 So far, the winter has been quiet...above normal temps is a good thing. If this keeps up, the return of Stripers in the spring could be a earlier than normal which is a good thing too. The smaller schoolies usually arrive in Raritan Bay sometime around mid March with the bigger spawners around the mid April time frame. So stop back here often as I will keep you updated on their arrival. Or better yet, sign up for my emails.
Now is the time to look at your calendar and start to plan your spring fishing trips with us as I now have all my tidal data in my appointment book filled in. I am now taking reservations for the spring run of bigger fish as we will be sailing out first trip on or about April 15th.
You can call me at 908-421-4761 to reserve your date.
Now on to some show stuff.
The one show that I would like to draw your attention to is the Ramsey Outdoor "Cast and Blast" show and exhibit on Saturday February 22, 2020 at their Succusunna (Roxbury Mall) store. The show begins at 10:00 am and concludes at 4:00 pm.
Some great savings in the entire store are being offered (hunting and fishing) as well as a store full of vendors and seminars for the entire family....not to be missed. One of the biggest shows in northern NJ that has gained tremendous popularity over the past few years. Store manager, Marty Brennan, has done a masterful job assembling vendors from all over the tri-state area.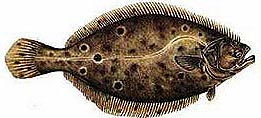 I will be giving a seminar on "Bucktailing for Fluke" at 10:00 am covering many topics for both the beginner as well as the veteran angler.
For those attending, I will be giving away a 6 hour Open Boat Gift Certificate, valued at $140, to a lucky person. Seating is somewhat limited, so get there early for this informative seminar and maybe win a trip for Summer Flounder.
Mark your calendar now and don't delay. See you at Ramsey Outdoor on the 22nd.
Tight Lines,
Capt. John and Crew
---
© 2005 Reel Fun Sportfishing, LLC. All Rights Reserved.
Web site designed and published by Capt. John

arters Sandy Hook, NJ